Harvest festival in Komaki otherwise known as the Penis festival! (Hounen Matsuri at Tagata Shrine)
On Thursday March 15, ESOT went on a trip to check out this fascinating, unique and famous festival. Every year this festival is celebrated on March 15 where a huge two and a half meter wooden phallus is carried a short distance between two shrines. This festival celebrates the blessings of a bountiful harvest and all manner of prosperity and fertility.
We met at the gold clock in Nagoya station and took our first group picture together. Quite a few students had taken the day off work, just to check out the festival – good effort guys!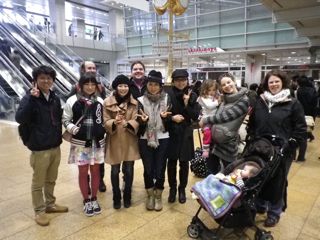 From there we hopped on the Meitetsu Line and arrived at Tagata Jinja Mae station an hour later. Good times were had on the train.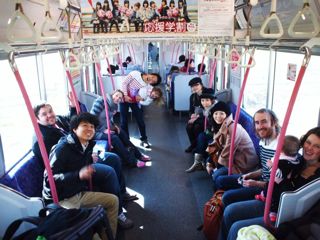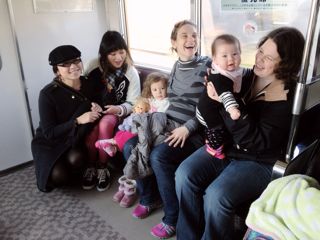 We arrived at the shrine and took another group picture.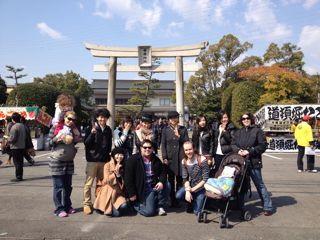 And then hung outside in front of the supermarket eating and drinking.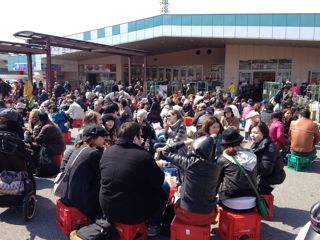 Throughout the day, one of the things that impressed me the most was the friendliness of the locals. We got given some sushi by some locals as well as two guys coming along and lending some of our guys their lovely necklaces which Icchan, Cody and Yuichiro put to good use.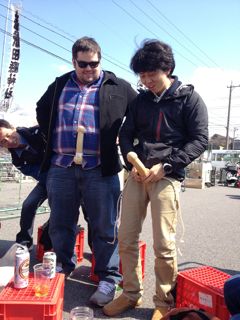 Sake was also freely given out along with little snacks of dried squid and seaweed.
The range of phallus shaped items for sale were quite impressive – banana chocolate covered candies, lollipops, key rings, statues, and even sake sets!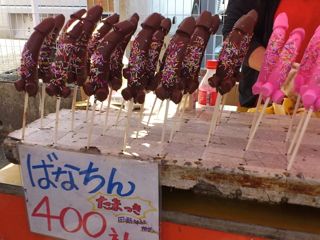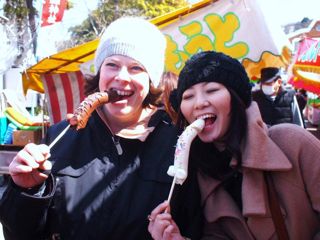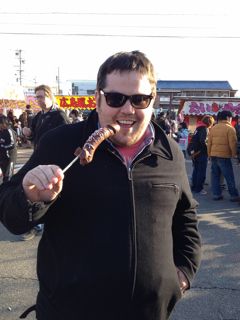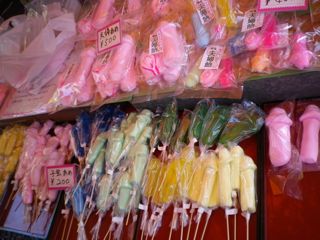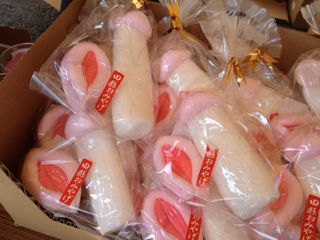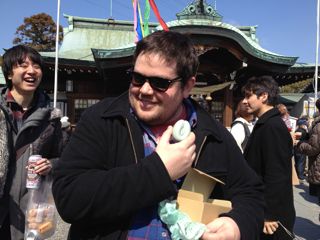 At around 2pm the parade started. It was extremely slow moving but did get to us eventually! We were standing behind some kindergarten kids – we couldn't believe that kindy kids were allowed to watch such a festival.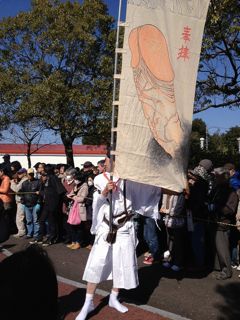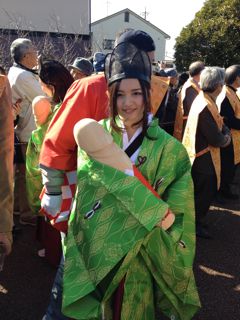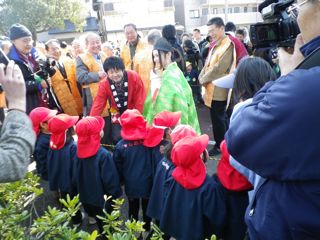 The central focus of the parade was near the end where a huge 2.5m, 400kg phallus was carried by 12 men. It was a very impressive sight! Every year a new phallus is carved from a cedar tree as in Japan newly made objects are thought to express more purity and vitality. (pics of parade)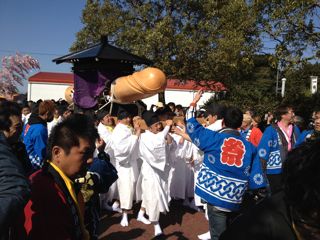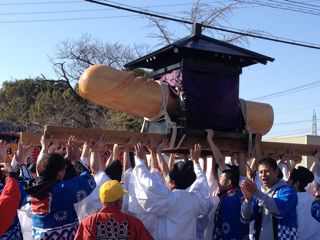 Last of all at about 4pm, there was a rice cake (mochi) throwing event outside the main shrine.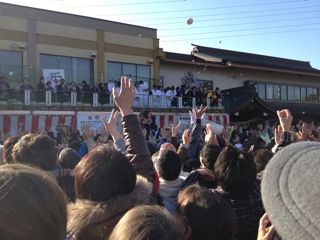 The mochi were surprisingly big so quite heavy and dangerous! Yuichiro managed to catch six despite getting an injury! (pic of Yuichiro)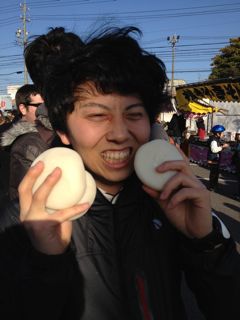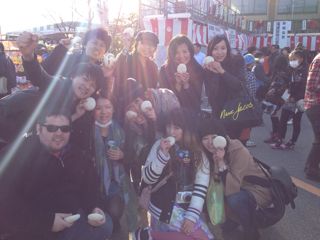 The day was such a success and a great time was had by all. I'm sure we will make another trip next year so if you couldn't make it this year, see you next year!